The digital revolution is well underway and from the look of things, there's no stopping it, however, while many seem to be catching up to speed seamlessly, others seem to be taking their time.
All elements of life are increasingly going digital to a point that those who are not conforming risk becoming irrelevant in no time. Business is no exception to this and insurance is in the spotlight this time round.
At their own forum, the 4th Insurance Brokers Association of Uganda Annual Conference, insurers and brokers were put on the spot for not adopting digital trends quick enough to serve customers.
Alluding to the fact that the times of red tape are well behind us, Ms. Anne Juuko, the CEO of Stanbic Bank advised the insurance sector players to simplify the processes of acquiring insurance and make it more common place to drive uptake.
She made these remarks during her keynote address at the conference that took place last Thursday at Speke Resort Munyonyo. She also lauded the government for maintaining an enabling fiscal system that supports economic recovery.
"We commend the policy makers for being exceptional in managing inflation in very difficult circumstances," she said.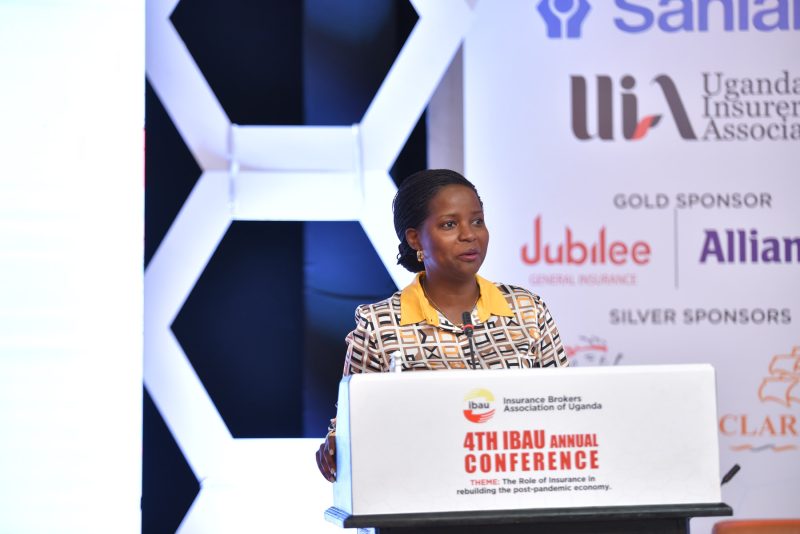 Anne Juuko, the CEO Stanbic bank
To further add context to the inevitability of going digital, Mr. Robert Kabushenga, an entrepreneur, while moderating a session at the conference said that without innovation, many of the insurance players will be driven out of business.
"Some young bright minds will take charge of your market if you don't reinvent," he said.
He further credited technological innovations for aiding his current agricultural business endeavors and explained that, despite his age, he is challenging himself to learn more about coding.
The Brokers' Conference is an annual event and this time round, it attracted participation from many financial sector players.
The Chief Guest was the Minister of State for Planning, Hon. Amos Lugoloobi who invited the insurance sector to work with government and armor it against unforeseen economic bumps like the COVID-19 Pandemic.
Mr. Solomon Rubondo, the Chairman of the Insurance Brokers Association of Uganda told journalists that as insurance stakeholders, they are already midway in engaging the government on insurance.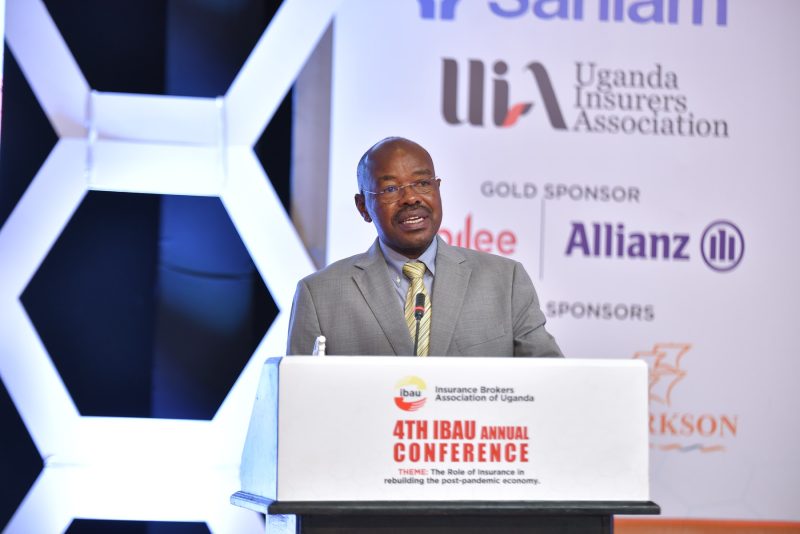 Hon. Amos Lugoloobi
Insurance as a sector has been notorious for being complex. The process of getting an insurance cover can be daunting and frustrating to say the least. While these processes are a matter of necessity for some businesses and individuals, they have often alienated young people who form the bulk of the population at over 70%.
"If the sector is to increase its penetration beyond the measly 1%, players ought to make insurance more appealing to the youth. But all isn't lost and efforts are underway to spark more innovation in insurance. The Insurance Regulatory Authority recently awarded innovation in insurance at the Insurance Innovation Awards last month. Such efforts spell some brightness that things are bound to change after all."
The conference was anchored on the recovery of the economy, how insurance is to play a major role therein and it was sponsored by the Uganda Insurers Association and major insurers including Sanlam and Jubilee Allianz.